Custom Product Formulation
Want to create your own unique product formula for your brand? At Cosmetic Labs Canada, we private label our own products, but if you are interested in developing your own custom formula, we have the capability to manufacture custom formulas.
Connect with a Formulator
Looking to create a custom formula? Schedule a consultation with one of our Formulators today!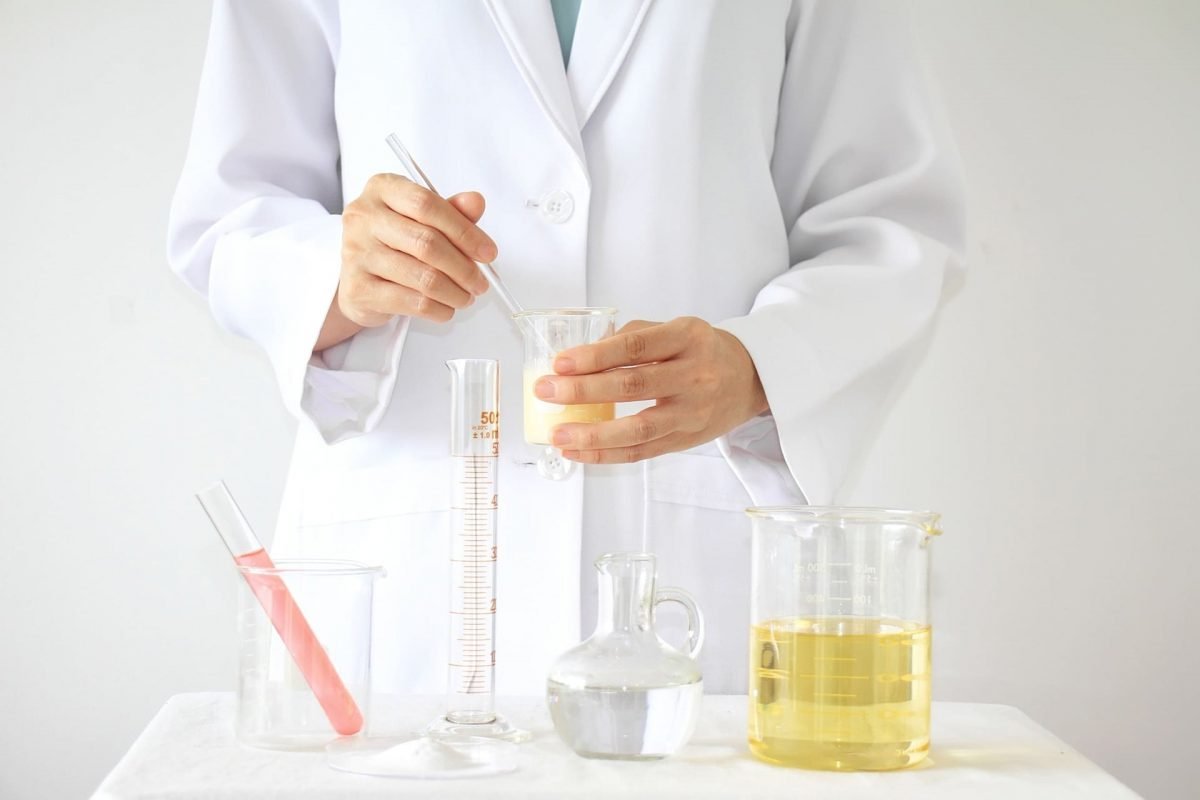 Custom Formula& Formula Modifications
CLC provides a service to add an ingredient to a current formula  or to create you a custom formula. All formula modifications will require a consultation with our Formulator. Consultations are $125.00 and are mandatory for all  formulas that a customer requires us to add an  ingredient to a current formula or inquiring about a custom formula. Each consultation is  booked for 1 hour. If you decide to move forward with a custom formula this consultation fee is credited back to the custom invoice. 
Custom Vs Modified formula?
Launching a cosmetic brand can be expensive and the most important part to a successful brand is awareness aka advertising, so we recommend 50% of your capital is left for your product launch. At CLC we believe in educating our brand owners so they can grown a reputable and profitable brand.  Our consultant will go over this with you over the phone consult for ALL formula modifications and custom formulas. 
We always recommend using our stock formula and simply modify it. This allows you to use one of our clinically tested formulas and add 1-2 ingredients  to make it your own. You will NOT own the right to the formula but you will have a unique product made just for you. This cost is additional to the consultation fee of $125.00 and usually costs around $99 per ingredient incorporated + the cost of the ingredient itself.  We have access to many different ingredients however often we advise customers to source specific ingredients and send it to us to reduce the cost. 
Custom formula's are not just a snap of the finger. These require weeks to months to create as with all new formulas it requires third party real time or accelerated stability tests, shelf life tests when mixing ingredients.

Cosmetics (Non Regulated) $1,500 – $2,999.99
NNHP (NPN) Product Design & Registration $2,999 – $4,999.99
Our R&D fees provide full access to our R&D chemists, our procurement team, a dedicated project manager, and includes feasibility study, preservative challenge testing, stability assessment, PH and component compatibility to assure your product's best chances for success in the market.

This service includes the creation of a new formula for a finished cosmetic product based on your needs. It includes theoretical work but also the production of samples. We may also recreate a formula based on an existing benchmark product, but we don't fully reverse engineer a product but instead formulate a product with similar properties. Pricing depends on the type of product and complexity and time requirements to create a formula. Upon completing the form below you will get a detailed price quote.
Formulas we perform:
Skin care products including creams, lotions, masks,Shower Gels, Hand Sanitizer (NPN Approved), butters, cleansers, toners, scrubs/peels
Hair care products including shampoos, conditioner, hair styling products (hair gels, pomades)
Home Products like reed diffuser oils, fragrance bases, Essential Oil Blends and customizations
Outdoor products like insect relief products (no pest control products)
NPN Approved Products (Health Canada Site Licensed) ingredients like sunscreen,
Formulas we don't do
Makeup
Oral care product
Hair dyes. 
Products involving gases (e.g. hair styling sprays and other aerosols