Custom Product Formulation​
Are you interested in creating a unique product formula that truly represents your brand? If so, we are pleased to offer our expertise and manufacturing capabilities to develop a custom formula that meets your specific needs. Let us help you bring your vision to life with our professional services.
Connect with a Formulator
Looking to create a custom formula? Schedule a consultation with one of our Formulators today!
A consultation fee of $125.00 is mandatory for all custom formulas, and consultations will only be scheduled once the fee has been paid in full.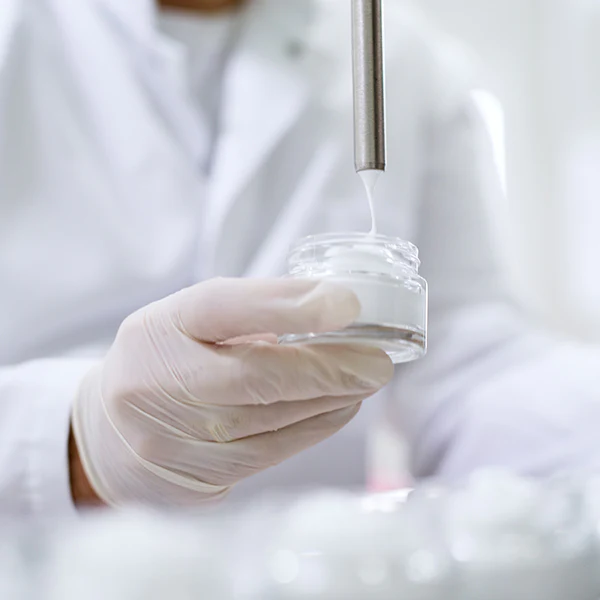 Custom Formula & Modifications
CLC provides a service to add an ingredient to a current formula  or to create you a custom formula. All formula modifications will require a consultation with our Formulator. Consultations are $125.00 and are mandatory for all  formulas that a customer requires us to add an  ingredient to a current formula or inquiring about a custom formula. Each consultation is  booked for 1 hour. If you decide to move forward with a custom formula this consultation fee is credited back to the custom invoice. 
At Cosmetic Labs Canada, we're experts in brand development & market assessments. Our consultant's work with some of the largest brands in the industry across ALL global markets. Our Team will layout the foundation and answer all your questions during the brand consultation. Purchase It online and a member of our Consultation Team will connect to book a google meeting with you. 
DO YOU HAVE A SIMILAR QUESTION? If So Brand Consulting Is For You! 
Not sure what your next step is? 
Is the Market Saturated? 
Is Your Idea Considered A Drug or Natural Health Product? 
Is Your Product Achievable? What Is Some Barrier's That Will Get In Your Way? 
Is There A  Similar Product We Already Created or That Is Already on The Shelf? 
Is There A Road Block That Might Cause An Issue When Launching My Brand? 
Label or Cosmetic Compliance Guidelines For Canada? 
Already Creating A Product And Want To Take It To The Next Level? 
Looking For A Brand Assessment? 
Custom Formula Consulting
Required For ALL Custom Formulations

Consult Directly With Our Formulator (Not a sales member)

50 minute Consult (additional time will be charged) + 15 Minute Record Keeping

Discuss Formulation Of Any Number Of Our Products In A Single 50 Minute Session (No Product Limit).

Question & Answer (There is No crazy Question)

Detail Look At Market Audience

Licensing & Compliance In Canada

Non Disclosure Contract Signed Prior To Meeting For Sensitive Information
Complete Brand Assessment
Assessment & Correct Packaging & Labels

Assess Restricted Ingredients

Assess Up to 12 Products ($80 Per Additional Product)

Licensing & Compliance In Canada ​

Complete Detailed Report With Each Product Summarizing Compliance & Observations

Non Disclosure Contract Signed Prior To Meeting For Sensitive Information